Organizing Our Way Back to School
School is back in session and the kids will be running around the school playgrounds in no time! One of the biggest struggles that parents face is getting into a good routine with your kids. These helpful tips will help with that process. You and your kids will be much happier in the mornings and your days will be much smoother. Chem-Dry of the Midlands wants to help you with your home organizing and cleaning process.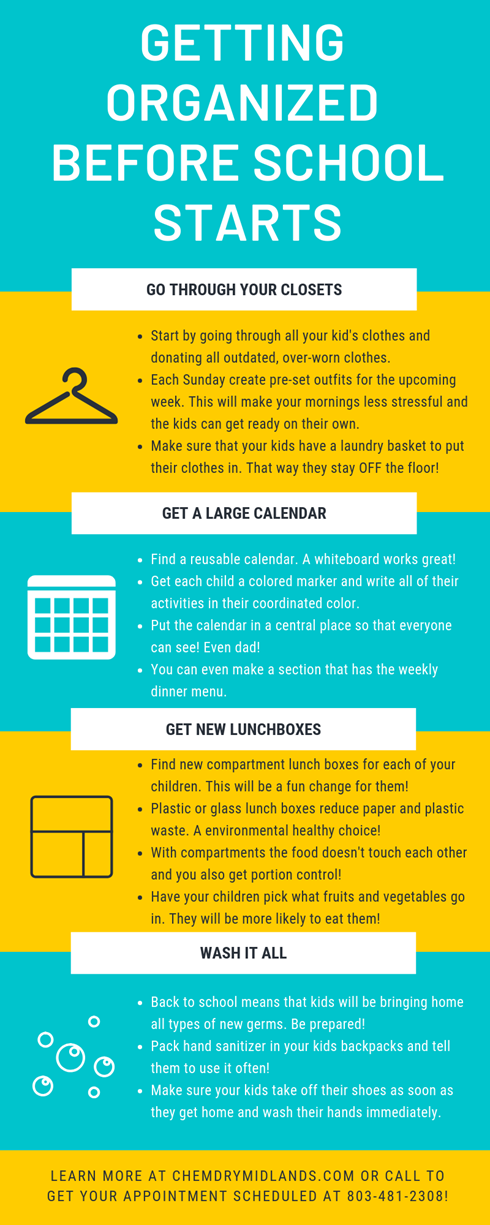 Call Chem-Dry of the Midlands today to get on our schedule at 803-481-2308! Our tips will help your home stay cleaner and your kids stay on schedule!
BACK TO BLOGS