Cleaning Your Facility During COVID-19
TUESDAY, APRIL 14, 2020
Attention Business Owners!
Calling all business owners and managers in Columbia SC, this is for you! Did you know that we offer commercial cleaning in Columbia? Right now, most businesses are closed or have limited foot traffic, so it is the perfect opportunity for you to get your business cleaned. Our cleanings are perfect to get rid of germs and bacteria that may be lingering around. We know that this is a weird time but take advantage before your employees come back. Deep clean your carpets, upholstery, area rugs and much more.
We are following the CDC's guidelines on how to clean and disinfect our facility and equipment and so should you! Clean your business today, there is not a better time!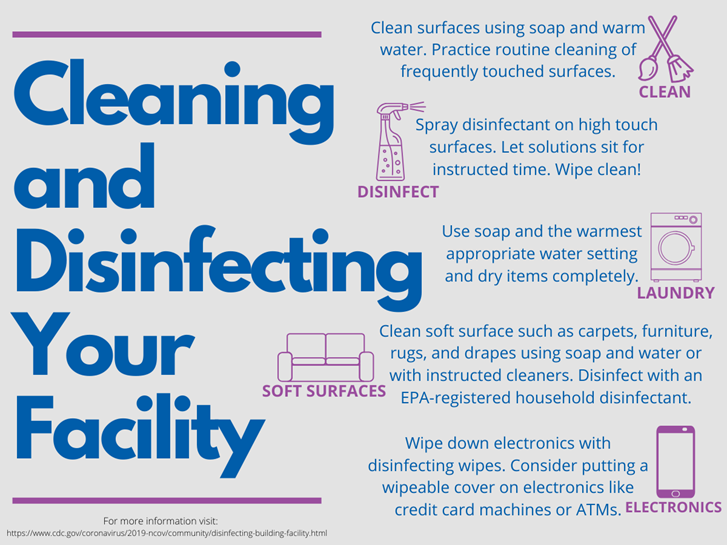 Chem-Dry of the Midlands's team of technicians can handle the smallest local job to the biggest and most challenging national jobs. We don't care if you are big or small, we clean all sorts of businesses. Here are some of the ideal business types for our commercial carpet cleaning service:
Offices and office buildings
Worker cubicles
Convention centers
Schools and classrooms
Theaters
Churches
Senior living facilities
Department stores
Retail stores
Doctor, dentist and other medical practitioner offices
Showrooms
Hotels, Motels
Restaurants
Ask about our commercial sanitizing options as well. We are the company to think of when you think of cleaning your facility during COVID-19. Call Chem-Dry of the Midlands today for the best commercial cleaning in Columbia, SC!
BACK TO BLOGS