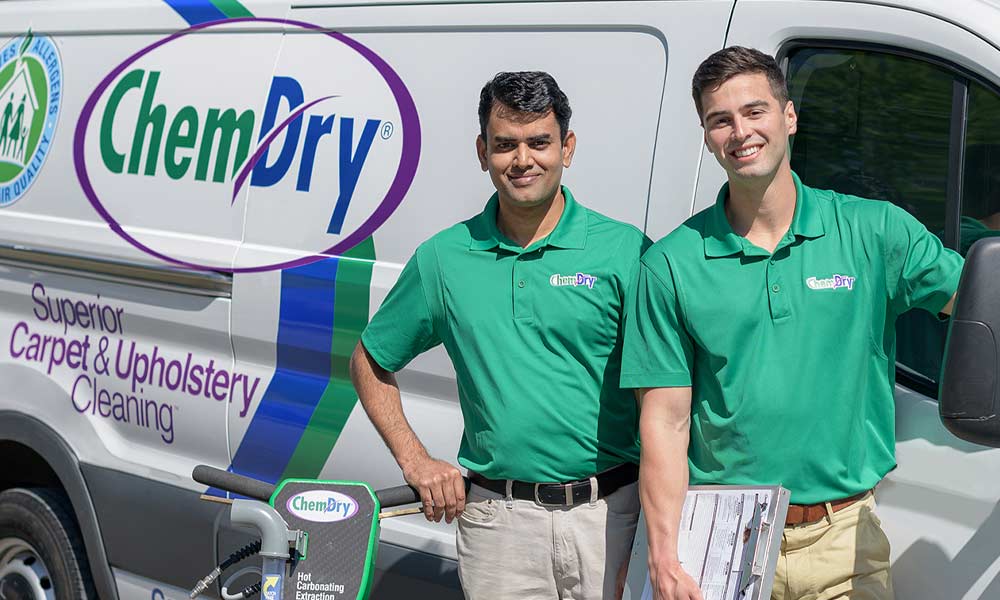 Cleaning Services Columbia SC
Our Columbia cleaning services are sure to get your home looking and feeling fresh. The best cleaning services Columbia has to offer are here for you, call today to schedule an appointment with us.
We understand that your time and space is important, and we won't take more from you than is needed to restore your carpets to their original clean. As the best Columbia carpet cleaning company in the industry, we offer innovative services with our streamline technology. Our expert technicians are sure to amaze with our powerful cleaning solutions. Trust Chem-Dry of the Midlands to do the job well, and to do it right!
At Chem-Dry, we understand how important it is to keep a safe, clean home. Getting your upholstery professionally cleaned is important to keep furniture family-friendly, especially with all the frequent skin contact it receives during the day. Trust us to deep clean your furniture and rugs in a way that keeps them fresh for longer. 
It's important to keep your family safe by regularly cleaning your carpet and rugs. Carpets and other floor coverings tend to be forgotten, but they get dirty too! Clean your area rugs just as often as you clean your carpets to ensure that your children and pets stay safe and bacteria-free when they play or crawl on the floor in your home.
Stain Removal Columbia
Treat your carpets right by calling Chem-Dry today! We offer quality stain removal services to your favorite couches and rugs. Your carpets and furniture deserve the best, so use Chem-Dry as your top choice for removing any sort of stain or spot. Witness our innovative stain removal solutions in action today.
To keep up with your buildings health codes and regulations, be sure to keep your carpets cleaned! Chem-Dry offers affordable commercial cleaning solutions to help you stay up to date with your building cleaning requirements. 
Chem-Dry's Pet Urine Removal Treatment (P.U.R.T.®), will make your most severe urine soaked areas a thing of the past. P.U.R.T.® is a revolutionary process specially formulated to eliminate urine odors forever. We don't just mask the smell, we get rid of it! 
For the best cleaning services Columbia has to offer, call Chem-Dry of the Midlands at 803-749-4003!
Save Money Here!
Contact us to get a free quote and request a service appointment. We'll discuss your needs, provide you with a no-obligation quote and can begin the cleaning process at your convenience.